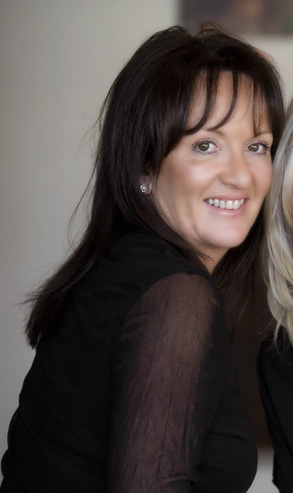 I have a passion for tanning
Janet has 10 years spray tanning experience and is extremely passionate about everything tanning. She prides herself in flawless tans every time, which is evident in the final result and return customer base. And she has extensively trained her staff to be the same. She believes passion leads into knowledge and knowledge is critical to success. She is continually keeping abreast of new developments and updates in the tanning industry and sharing these with her staff. She talks regularly to other tanning businesses and experts in her field to continually educate herself and share ideas. Her passion is making people feel good about themselves and be comfortable in their own skin.
Awarded finalist best tanning salon in Australia 2012 – 2016 National Beauty Industry Awards.
We are extremely passionate about everything tanning and pride ourselves in flawless tans every time. To achieve this we ensure every tan is discussed thoroughly with clients before they even step foot in the tanning room. This enables us to achieve the perfect tan result with the best solution suited to that client. We take incredible care when applying the tan to ensure no one ever leaves with a sub-standard tan application. We aim to make every client as comfortable as they can be and consequently tan people of every age and size including many people with disabilities. Clients have often stated they wouldn't go anywhere else because of the service we are able to give to them that they may not be able to receive elsewhere.

SPRAY TANNING IS ALL WE DO! so we have to be good at it! Unlike other salons that offer it as a service this is our dedicated service so we offer the finest spray tan experience and the best results possible.
Our level of professionalism
We are the customers first point of contact whether in person or by phone.  It is critical that we make them feel welcome and comfortable. We always present ourselves well and ensure the tanning space is always clean, hygienic and looks professional.  
 We demonstrate excellence on a daily basis and above all else our thorough tanning technique never fails us.  This is reflected in returning clients who keep coming back and continue to refer new clients who also want to enjoy the benefits of an even flawless tan every time.
 I want our clients to experience the best tan every time!
We offer choices – we can create your colour
Because not all skins are the same and not all solutions suit everyone, having the option of combining a range of different base colours enables us to mix different tan cocktails to match depth and colour tone that our clients desire.
Awarded finalist best tanning salon in Australia 2012 – 2016 National Beauty Industry Awards.